Give hope, restore dignity and help rebuild lives
Shared Humanity Inc. is a 501(c)3 nonprofit organization founded to provide urgent and sustained humanitarian aid to refugees seeking safe haven from war, violence, and oppression.
What We Believe:
We believe in the inherent worth and dignity of every person.

We believe in an interconnected world where our actions can have a lasting impact on ourselves and our fellow human beings.

We believe all human beings want to give and receive justice, equality, and compassion.

We believe distressed communities have the talent, resources, and knowledge to affect positive change and Shared Humanity USA can help assist them to remove obstacles to self-determination. ​
your donations in action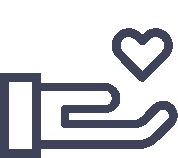 ​

To serve people forcibly displaced by war,
persecution
, oppression and economic deprivation.